, 2022-11-22 09:30:44,
Market intelligence firm Chainalysis warns that the bad actor responsible for draining funds from FTX is relocating $60 million worth of crypto assets.
Chainalysis issued the alert over the weekend, encouraging crypto exchanges to be on the lookout should the hacker attempt to cash out.
According to the blockchain analysis firm, the exploiter used the decentralized finance platform Ren (REN) to convert tens of millions of dollars worth of Ethereum (ETH) into renBTC, an ETH-based token pegged to the value of Bitcoin (BTC) that allows the user to transfer the crypto asset across different blockchains.
Explains Chainalysis,
"Funds were bridged from ETH to BTC, likely to be mixed prior to a cash-out attempt. You can see this morning's movements in Reactor." 
Blockchain security firm PeckShield confirms the movement of the FTX exploiter.
"FTX Accounts Drainer 1 currently holds 200,735.1 ETH (~$235.5 million) and drops to the 37th largest holder of ETH (from 27th). FTX Accounts Drainer 1 has transferred 50,000 ETH (~$58.5 million) to 0x866E, then 0x866E swapped these ETH for ~3,517 renBTC and bridged out."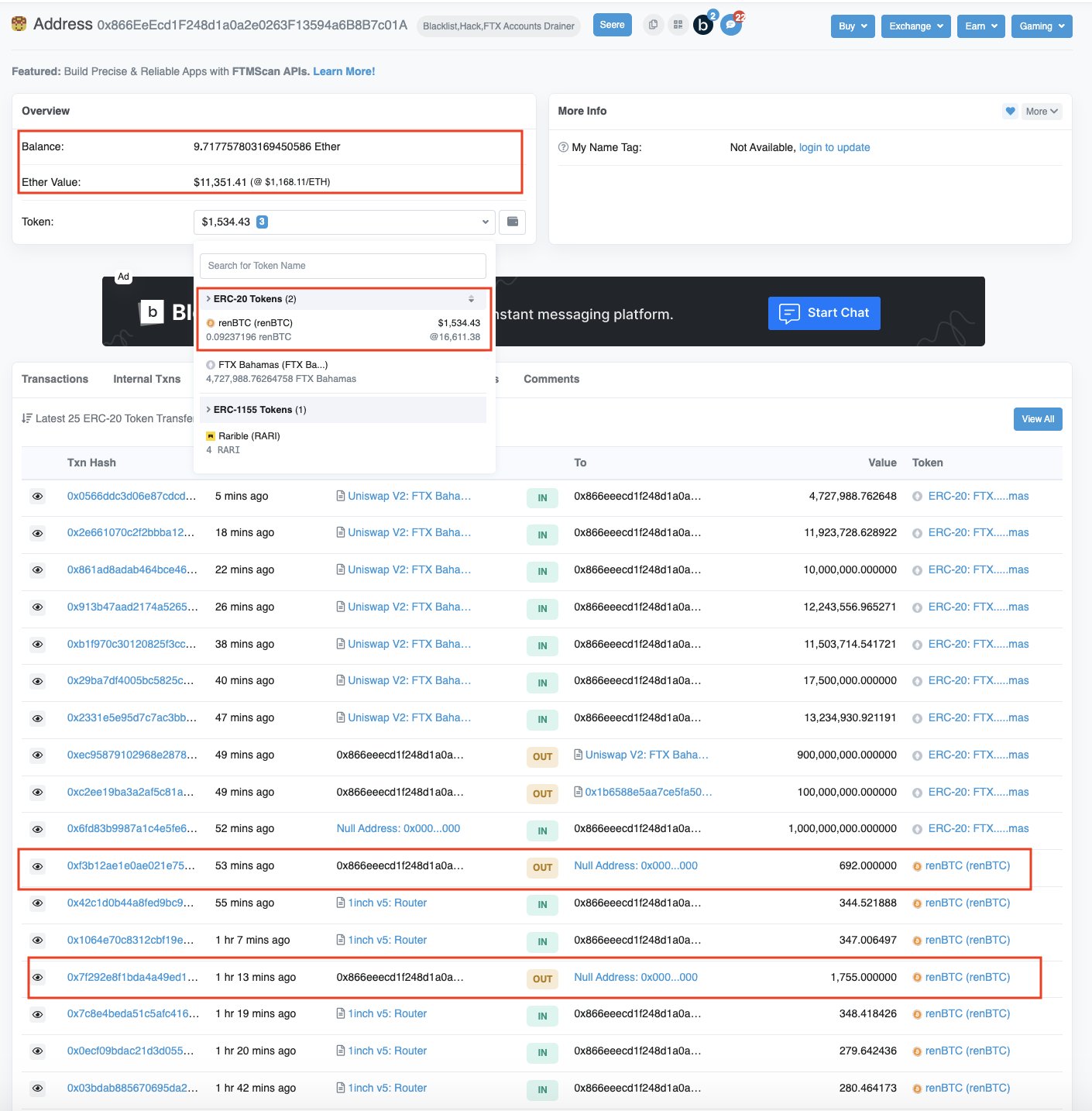 Earlier this month, FTX's general counsel Ryne Miller released a statement on the company's Telegram channel, saying the exchange had been hacked. On-chain data showed that nearly $400 million in crypto was moved out of the exchange's wallets and into unknown Ethereum addresses.
Don't Miss a…
,
To read the original article from news.google.com Click here
Private Internet Access gives you unparalleled access to thousands of next-gen servers in over 83 countries and each US state. Your VPN experience will always be fast, smooth, and reliable.